BOURBON STEAK HOURS AND RECOMMENDED ATTIRE
---
---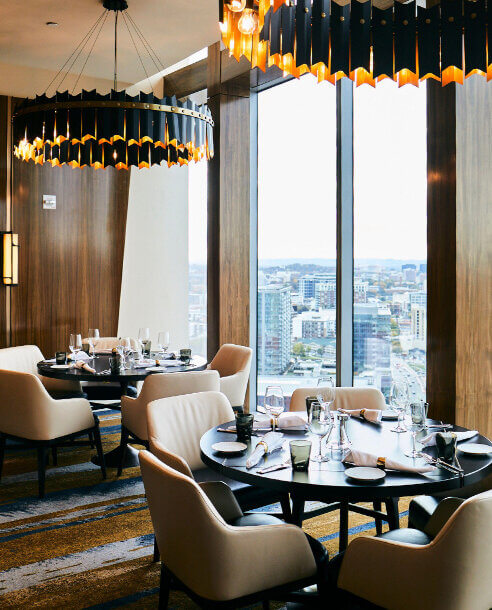 BOURBON STEAK HOURS AND RECOMMENDED ATTIRE
Whether you're arriving straight from the office or the recording studio, we suggest you come dressed in business attire and/or smart casual dress in order to fit the Bourbon Steak vibe.
Sunday – Thursday, 5PM – 10PM
Friday & Saturday, 5PM – 10:30PM
Reservations strongly recommended. Complimentary valet parking provided for up to 4 hours. Please note, guests are permitted to bring up to 3 (750ml) bottles of outside wine, however, each bottle will be charged a $50 corkage fee. Corkage is not offered for bottles currently featured on our wine list.
Bourbon Sky Bar
Sunday – Thursday, 5PM – 11PM
Friday & Saturday, 5PM – MIDNIGHT
Bourbon Steak
201 8th Ave S 34th floor, Nashville, TN 37203, Estados Unidos