Bourbon Steak Nashville
Enveloped by 360-degree views of the Nashville skyline, Bourbon Steak by Michelin Star chef Michael Mina specializes in high-quality cuts of American beef, Kobe beef, and wagyu. Bourbon Steak is also home to Nashville's freshest seafood and shellfish with shipments arriving daily.
Deeply satisfying dishes and anticipatory service are complemented by an award-winning wine program that features over 800 selections representing iconic vintners from the world's most renowned wine-producing regions.
We look forward to sharing the Bourbon Steak experience with you soon.
Meet the Chef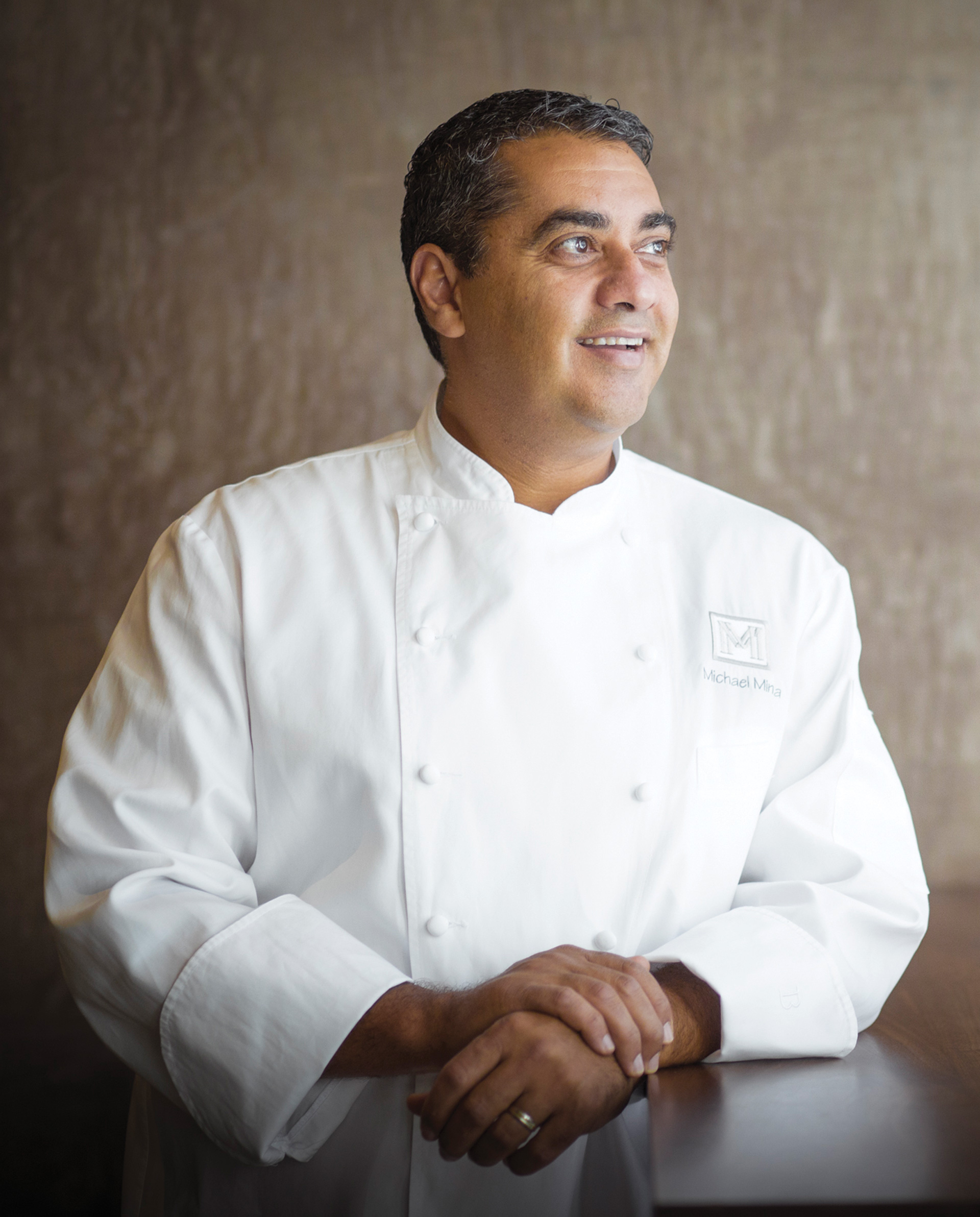 Chef Mina has enjoyed a love affair with the kitchen, creating memorable dining experiences for guests from a very early age which has resulted in a myriad of honorable achievements including a Michelin star at MICHAEL MINA from 2012 to 2018, a James Beard Foundation "Who's Who of Food & Beverage" induction in 2013, and Bon Appétit's Chef of the Year 2005.
Chef Mina has been featured in Bon Appétit, Food & Wine, Newsweek, TIME, Robb Report, Travel + Leisure, Wine Spectator, the Food Network, the CBS Early Show, the NBC Today Show and Fox's syndicated "Good Day Live." He has been a featured guest chef at the James Beard House numerous times and cooked for three U.S. presidents: Bill Clinton, George W. Bush, and Barack Obama.
Born and raised in Ohio, Chef Quentin developed a passion for hospitality at Ohio State University where she worked in various restaurants throughout her college career. After graduating from Ohio State, Chef Welch furthered her education in Las Vegas through Le Cordon Bleu's prestigious culinary program. During that time, she assisted in opening Jaleo at the Cosmopolitan Hotel, then, shortly after, was offered a position at José Andrés's prolific chef's table eatery, é.
From there, Quentin moved to Thomas Keller's Bouchon in the Venetian Hotel and finally, before joining the Mina Group organization, took a position at Prime in the Bellagio Resort. After her stint at the Bellagio, Quentin joined the Mina Group as Sous Chef of StripSteak Las Vegas.  After two years of dedication and excellence, she was promoted to a Mina Group Corporate Sous Chef where she traveled the world supporting several Mina Group operations including StripSteak Waikiki, Mina Brasserie in Dubai, and Bourbon Steak and Pub at Levi's Stadium in San Francisco.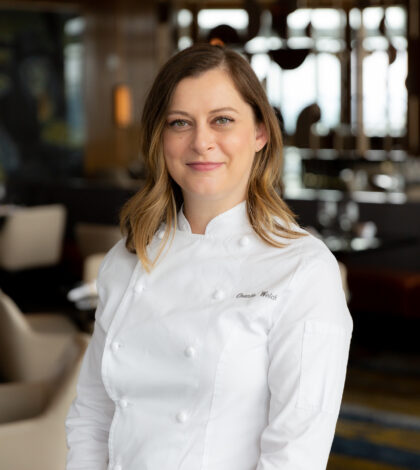 PRIVATE EVENTS
Create an evening to remember with exclusive access to one of our private dining rooms. Whether you're celebrating a special occasion or simply desire a night of elevated seclusion, our private dining rooms offer the ideal arrangement for a memorable evening.
Private Dining Rooms
Visit
High up on the 34th floor of JW Marriott Nashville, the spectacular backdrop of Music City is merely an accessory to deeply satisfying dishes and highly anticipatory service.
We take pride in offering USDA Prime hormone-free beef that is hand-selected to ensure its exemplary quality. Our in-house butcher individually prepares each and every steak which is then slow-poached in a warm bath of rendered beef tallow, clarified butter and a proprietary blend of aromatic herbs and spices, then finished on a wood-burning grill of oak, hickory, and cherrywood.
We look forward to sharing our experience with you soon. Click here to take a virtual tour.
LOCATION, HOURS AND DRESS CODE